WISD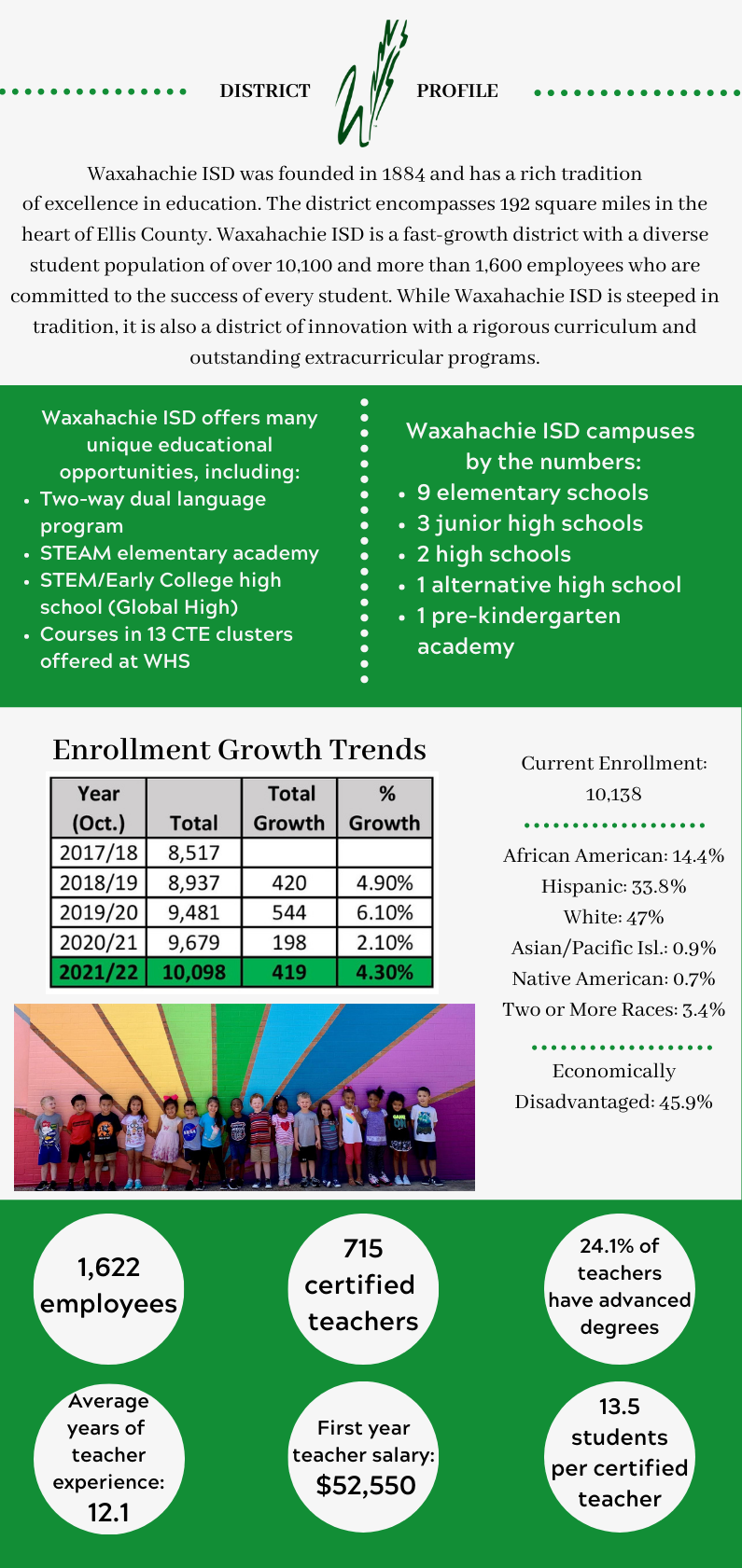 Text Alternative
Waxahachie ISD was founded in 1884 and has a rich tradition of excellence in education. The district encompasses 192 square miles in the heart of Ellis County. Waxahachie ISD is a fast-growth district with a diverse student population of almost 11,000 and more than 1,600 employees who are committed to the success of every student. While Waxahachie ISD is steeped in tradition, it is also a district of innovation with a rigorous curriculum and outstanding extracurricular programs.

Waxahachie ISD offers many unique educational opportunities, including:

Two-way dual language program
STEAM elementary academy
STEM/Early College high school (Global High)
Courses in all 13 CTE clusters offered at WHS

---

Waxahachie ISD campuses by the numbers:

9 elementary schools
3 junior high schools
2 high schools
1 alternative high school
1 pre-kindergarten academy

---

Current Enrollment: 10,138

African American: 14.4%
Hispanic: 33.8%
White: 47%
Asian/Pacific Isl.: 0.7%
Native American: 0.8%
Two or More Races: 3.4%
Economically Disadvantaged: 45.9%

---

1,622 employees
715 certified teachers
24.1% of teachers have advanced degrees
Average years of teacher experience: 12.1
First-year teacher salary: $52,550
13.5 students per certified teacher

For additional information or clarification about the content on this page, please contact the WISD Administration Office at (972) 923-4631.